What is Crowdmark?
Crowdmark is a platform that can be used to support collaborative online grading and analytics for students tests, quizzes, and exams.  Currently, the University of Toronto has an agreement with Crowdmark that allows instructors to access this tool through Quercus.
 
How to Use Crowdmark
Submit a Crowdmark Assessment
Information on submitting a Crowdmark assessment can be found at the link below.
https://crowdmark.com/help/completing-and-submitting-an-assignment/
Note:  It is recommended that students use a web browser with no extensions installed.  Please ensure that the browser (Chrome or Firefox) is up-to-date and has been restarted prior to the commencement of the assessment.
 
How to Sign Into Crowdmark
You can sign into Crowdmark via your browser by selecting the Or sign in through your school dropdown menu and enter "University of Toronto".
Click on the Sign in with Quercus button.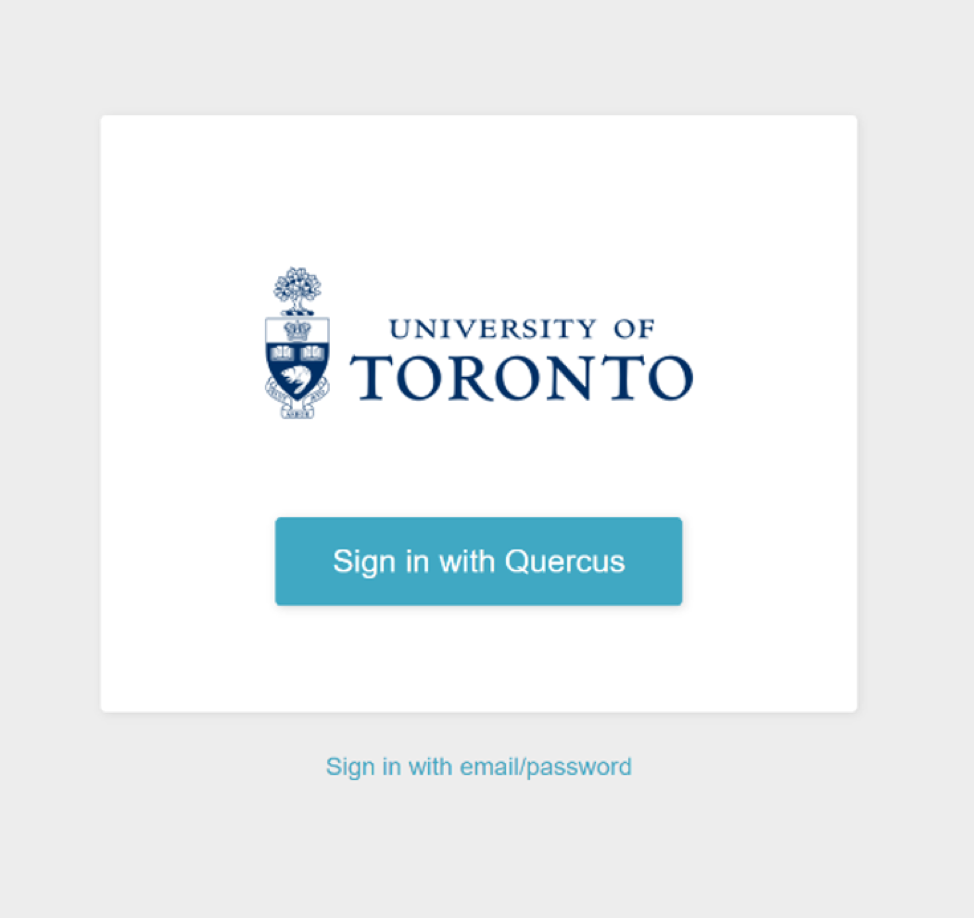 Enter your UTORid and password and click on the log in button.
Click the on the Authorize button.
Help with technical issues
If you encounter a technical problem while using Crowdmark, please inform your instructor as soon as possible and as well provide information regarding the issue you encountered using the Report a Problem with Crowdmark for Students UTM Service Portal form.
 
Additional Crowdmark support
Additional Crowdmark instructions for students can be found at the link provided below.
https://crowdmark.com/help/categories/support-for-students/