Your instructor may ask you to join a Bb Collaborate session for an online lecture, virtual office hours or for an assignment.
NOTE: It is recommended that students only use computer audio for Bb Collaborate and not a telephone to avoid long distance charges.

Instructions for joining a Bb Collaborate session from your Quercus course
1. Click on the Bb Collaborate link found in your course menu.
2. Click on the session that you would like to join.
3. A panel will appear from the right, click on the "Join session" button.

4. Follow the browser prompts shown below to "Allow" your web browser to access and Microphone and Camera and confirm that they are working properly.
Note: The latest versions of Chrome and Firefox browsers are recommended (Chrome is used in the screen shots below).
a.

b.
c.

d.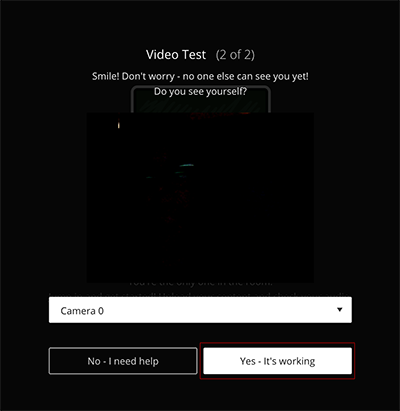 5. Follow the prompts below to start or skip the Bb Collaborate tutorial.

a.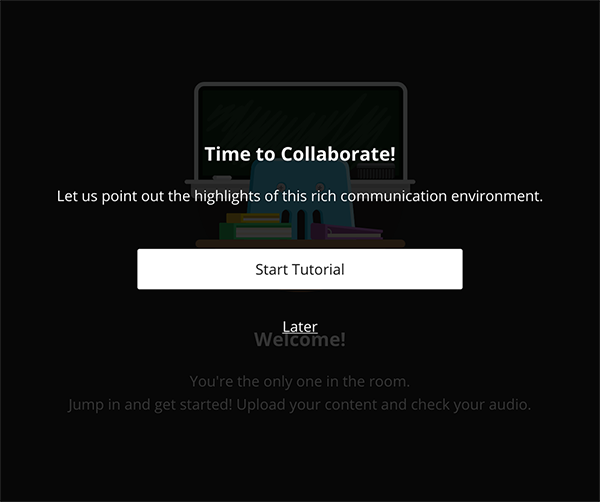 b.
6. Select the tab/menu icon in the bottom right hand corner to open the Bb Collaborate panel.
Note: You may be asked to turn your audio and/or video on. When the microphone and camera icons Lines have lines through them, it means that they are turned off. To turn them on, simply click on the individual icons.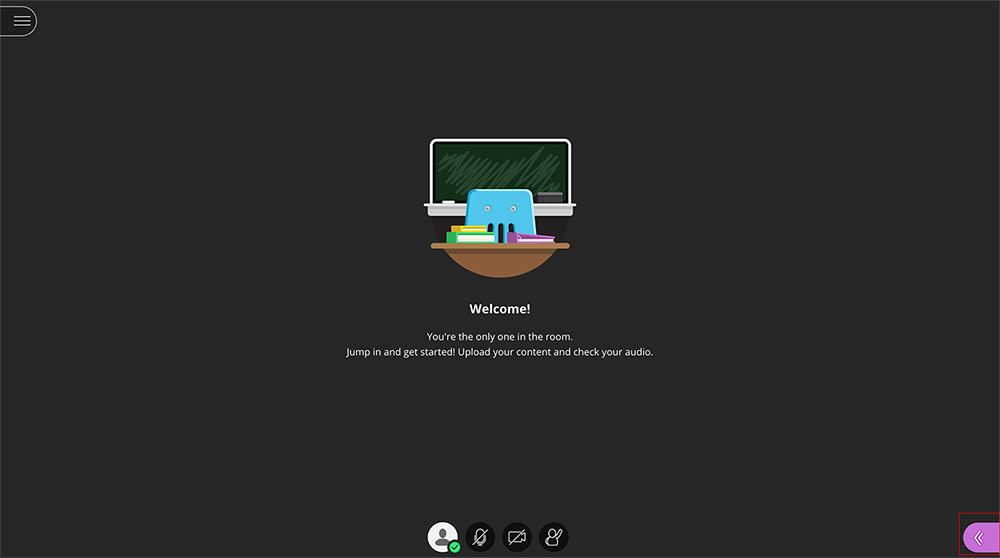 7. In the Collaborate Panel you can access the "Chat", "Attendees", "Share Content" (if applicable) and "My Settings" sections.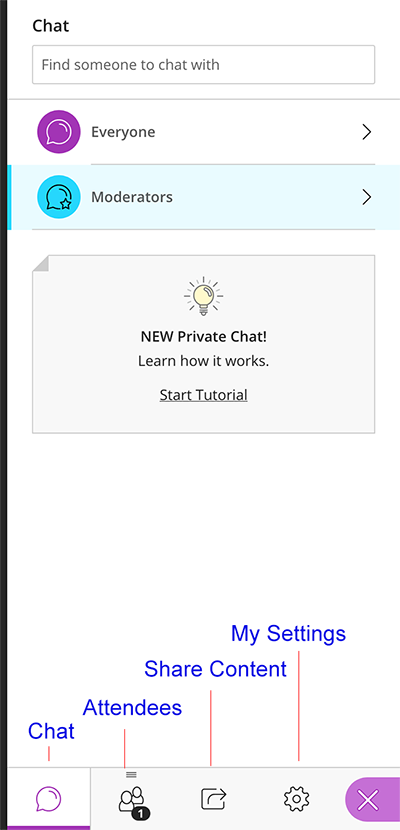 Access or Download Recordings in Bb Collaborate

Students can access or download recordings in Bb Collaborate, if made available by their instructor, by following the instructions below.
1. Go to the Bb Collaborate area of the course.
2. Select the Bb Collaborate Menu on the left-hand side.
3. Select Recordings.


Additional Resources: